Announcements
Subscribe to posts
There is a local College Fair Monday, September 15, 2014 from 5PM-8PM at Kankakee Community College.
The Midwest Chapter of the Independent Electrical Contractors, INC. will be accepting applications for their Electrical Apprenticeship Schooling Program on each of the following Saturdays: April 5, 12, 19, and 26 promptly at 9:00 A.M. at the following location:
1952 US Highway 41, Schererville, IN (2nd floor above Maximum Motorsports)
You must bring the following:
Valid Drivers License
Copy of Birth Certificate (You must be 18 by 9/1/14
Copy of High School Diploma (with transcripts), GED, or proog of 2000+ hours on the job experience in electrical construction work.
Must have your own means of transportation.
The Illinois Student Assistance Commission, 
ISACorps will be on site, at Beecher High School assisting students and 
families complete their 2014-2015 FAFSA. 
Please come out for the following events: 
 All Day, In- School completion Workshop: January 27, 2014: 9AM-3PM in High School Library
 Evening Parent Workshop: February 3, 2014: 6PM-8PM in High School Den
On Thursday, November 7th, the Freshman, Sophomores and Juniors will be testing.  The Freshman will be taking the EXPLORE, Sophomores will be taking the PLAN and the Juniors will be taking a Practice ACT.  
There will be a College Fair at Prairie State hosted by Illinois College Exposition (ICE).
Tuesday, 10/29


 6 – 8 p.m.


 Atrium
 Check out this link for a list of schools.
Sophomores and Juniors; the PSAT is Saturday, October 19th. The deadline to sign up for the PSAT is Friday, October 4th. Please sign up in the main office.


The benefits of taking the PSAT provides entry into the National Merit Scholarship Corporation competitions as well as other scholarship and recognition programs.

PSAT participants can also receive free information about admission and financial aid from colleges, universities and scholarship programs.
Saturday, September 28, 2013
11:00 a.m. – 3:00 p.m.
Navy Pier
Festival Hall A
National College Fair Committee
FREE for visitors and open to the public!
Over 400 different colleges and universities will be represented
Last year we had more than 10,000 visitors
(prospective students and school counselors)
Student Pre-Registration
Have students
pre-register at gotomyncf.com
Download the
flyer
(PDF)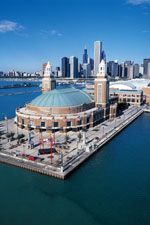 Navy Pier
Festival Hall A
600 East Grand Avenue
Chicago, IL 60611
There will be a College Prep Night October 2nd at 6:00 P.M.  ISAC, Illinois Student Assistance Commission, will be presenting on College 101, which covers the basics of the college application process.   We will also be covering scholarships and the financial aid process as well as answering any questions that come about.